When
16th of June 2022
Starting at 9am
Where
Barcelona
Hotel Alimara
HIRED!BCN
The Talent Acquisition conference
Join us in this unique conference that will cover the hottest topics in Talent Acquisition. End to end. We are crafting this event especially for you: Learn and be inspired by the best Talent Acquisition professionals.
Get your hands dirty
We want to make you work, think...and even sweat! We want to ensure that you are acquiring new skills during the conference. It's all about real things that you'll be able to apply straight away in your day to day.
Recruiters, like you
A line up of top professionals who face the same challenges as you do on a daily basis. Seize the chance to share experiences and good practices with those who are still working in the trenches.
Networking opportunities
Grow your network in a unique city such as Barcelona. A social event is included in the ticket. We are building an unforgettable experience specially for you!
Conference Schedule
HIGH QUALITY CONTENT FROM TALENT ACQUISITION PROFESSIONALS LIKE YOU
Registration will start at 8:00 AM. The conference will start at 9:00 AM sharp with the welcome message. All the talks and workshops will be in English.
Oh, and don't make plans at night: There's an after conference networking party included!
9am
OfferZen Auditorium
Welcome to HiredBCN
André Dos Santos
---
9.30am
OfferZen Auditorium
Career path for Recruiters: What is my next step?
Manjuri Sinha
---
10am
OfferZen Auditorium
Sourcing for leadership positions; Executive Search Demystified
Jan Bernhart
---
10.30am
GARDEN
Coffee break
---
11.15am
OfferZen Auditorium
Finding talent without Linkedin
David Bonilla
---
11.15am
JobandTalent room
7 steps to really attract more and better talent with Inbound Recruiting
Toni Gimeno
---
11.45am
OfferZen Auditorium
Why companies should be looking to hire more junior people
Darshan Ramanagoudra
---
12.15pm
JobandTalent Room
Scratch the world map with me! A fun way to market map the world
Teddy Dimitrova
---
12.15pm
JobandTalent Room
How to hire leaders, from Director to C-Level within startup/scaleup environment
Ross Inman
---
12.45pm
OfferZen Auditorium
Influencing as a superpower: How to close offers like a Pro.
Pere Sabartés
---
1.15pm
OfferZen Auditorium
What do recruiters want?
Hung Lee
---
3.15pm
OfferZen Auditorium
Discovering Brazil as a top talent player
Carlos Cáceres
---
3.15pm
JobandTalent Room
Recruiters: How to get in love with data
Bridie Slater
---
3.15pm
Teamtailor Room
Rounded Tables
Multiple speakers
---
3.45pm
JobandTalent room
How to develop DE&I strategies being a recruiter
Oana Iordachescu
---
3.45pm
OfferZen Auditorium
RecOps- Why you should start doing RecOps today?
Chloé Morrison
---
4.15pm
OfferZen Auditorium
Scalable global hiring: How an Employee of Record can amplify your global talent pool
Leon Nussbaumer
---
5.15pm
Main Room
What are the key labour market trends in 2022?
Pawel Adrjan
---
5.15pm
Round Tables Room
Rounded Tables
Multiple speakers
---
6.15pm
OfferZen Auditorium
Wrap up
HiredBCN staff
---
Pricing & Registration
Only 250 AVAILABLE SEATS: GRAB YOUR TICKETS EARLY AND GET BIG DISCOUNTS!
Prices include all-day access to the event, coffee breaks, lunch and the networking drinks. VAT not included. There are no refunds or credits. A registration can be transferred to another person any time prior to the start of an event without penalty, pending approval from the organizers.
Important note about COVID-19 security measures: The organizers team will ensure that everyone is following the safety rules established by the Spanish authorities.
Location and Venue
BARCELONA, EUROPEAN TECH HUB. TONS OF TALENT, AND GREAT FOOD BY THE BEACH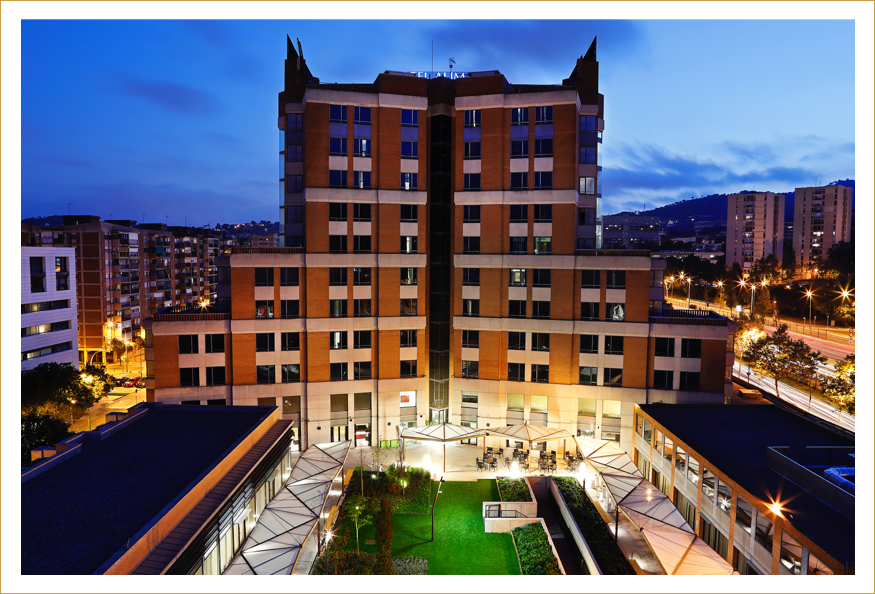 HIRED!BCN WILL HAPPEN HERE:
Conference Location
Hotel Alimara, Carrer Berruguete, 126, 08035
Metro: L3
Bus: V21, V23
Car park: Available at the hotel
Additional details
Breakfast, Lunch and coffee will be served during the conference. After conference networking event included for all speakers and attendees.
Recommended accomodations
Hotel Alimara****